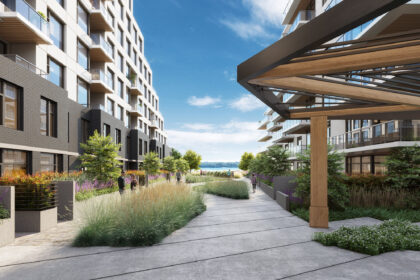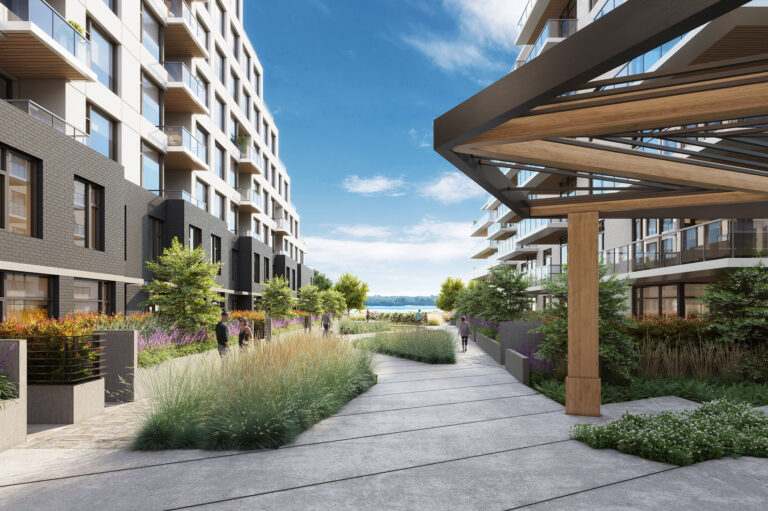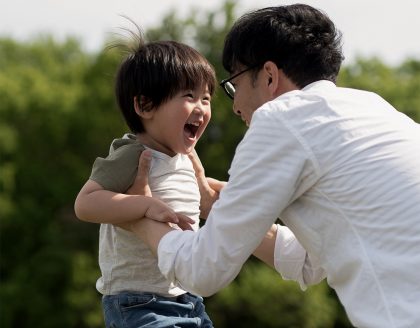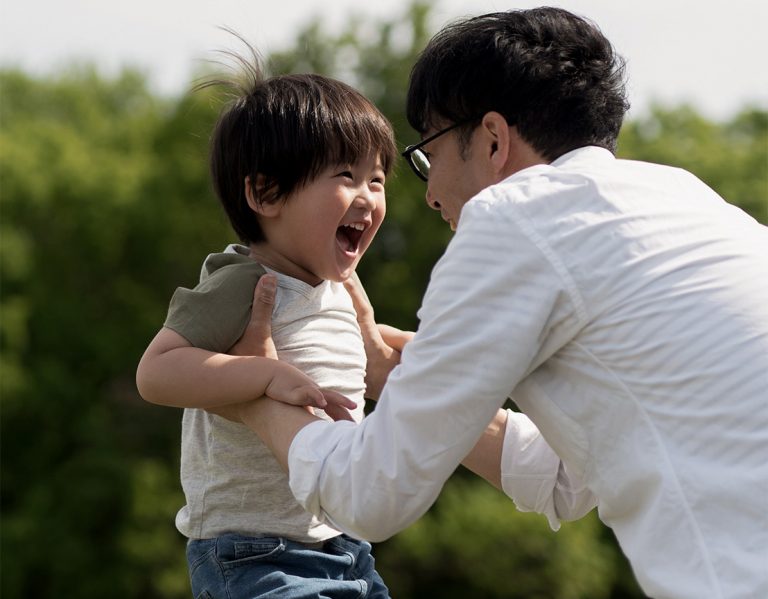 A Deep Sense of Belonging
We are deeply invested in improving the lives of the people who live and work in our communities. North Harbour is the culmination of Concert Properties' breadth of experience in creating master-planned communities. We focus on quality, consistency and sustainability, and our business is driven by warm, passionate people to realize our vision—building resilient, inclusive, sustainable communities.
Parks and pathways, beautiful landscaping, places to gather, sit and dream—these considerations underpin a thoughtful design process, ultimately creating a neighbourhood that fosters a deep sense of belonging. North Harbour is a place where people of all ages come together in a community that is well-appointed, relaxed and authentic.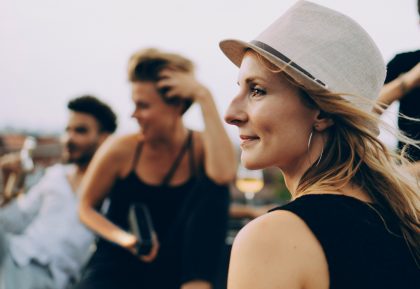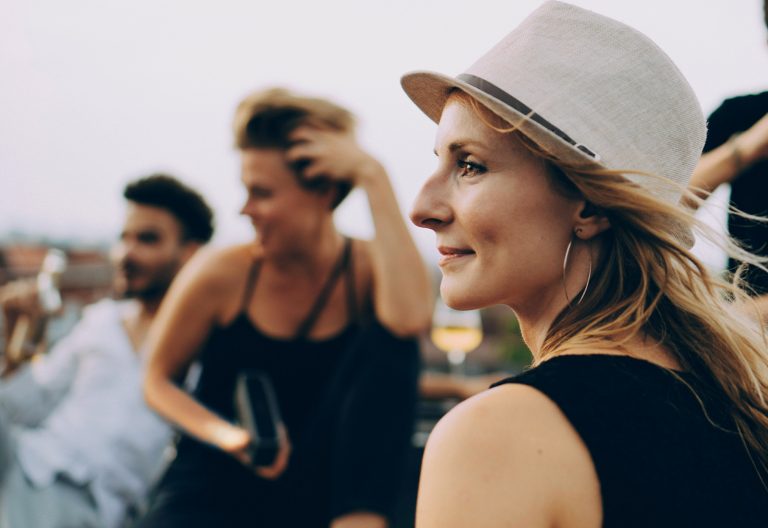 Where the Community Comes Together
Connecting friends, families and neighbours on a beautiful shoreline is a central element of North Harbour's design. Throughout the community are countless lushly landscaped public spaces designed to connect people.
A lively waterfront plaza anchors the foot of Fell Avenue, providing a flexible public space for community events. And the renewal of Kings Mill Walk Park and the adjacent off-leash dog area by the City of North Vancouver will further add to the community, creating a destination along the Spirit Trail. Click here to learn more.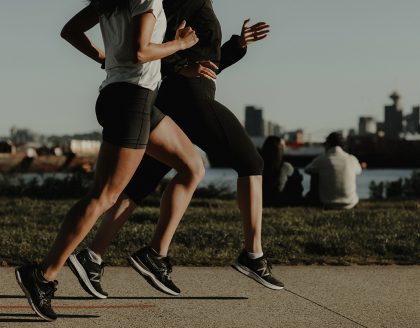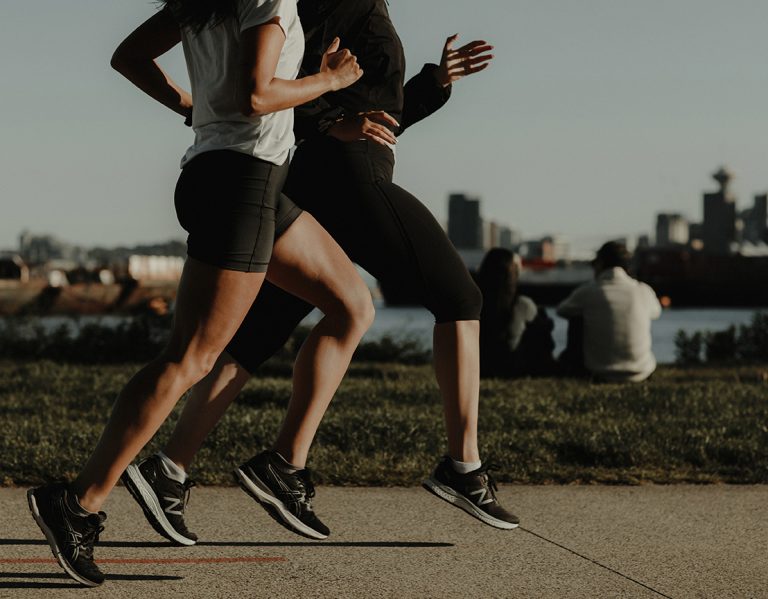 Connected Pathways
Pathways wind throughout, connecting east-west throughout the community, to the waterfront and to the Spirit Trail. This extensive network is animated by public art and ample seating.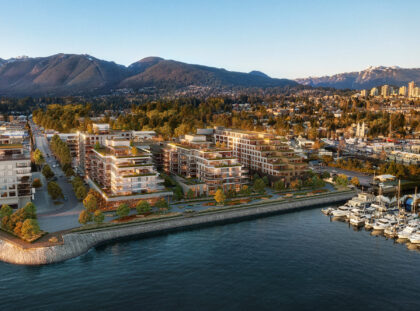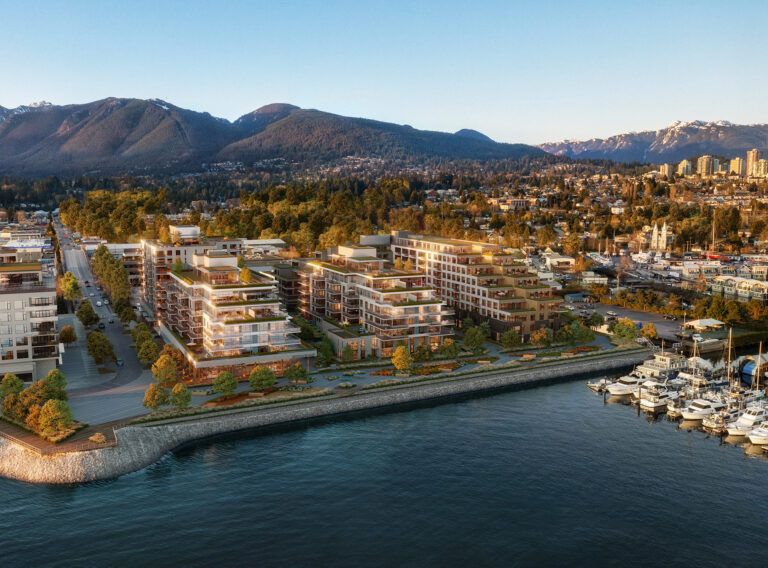 Designed at a Human Scale
Intimately scaled midrise buildings work with the surrounding waterfront landscape, featuring terraced architecture that steps down toward the water. Even the placement of buildings has been thoughtfully considered to maintain views through the community to the ocean and city beyond.